Today's topic is Brno, which is the second largest city in Czech. It's accessible from Prague and Vienna and its atmosphere is lively and very comfortable. (You don't have to get tired at by much crowd.)
① Access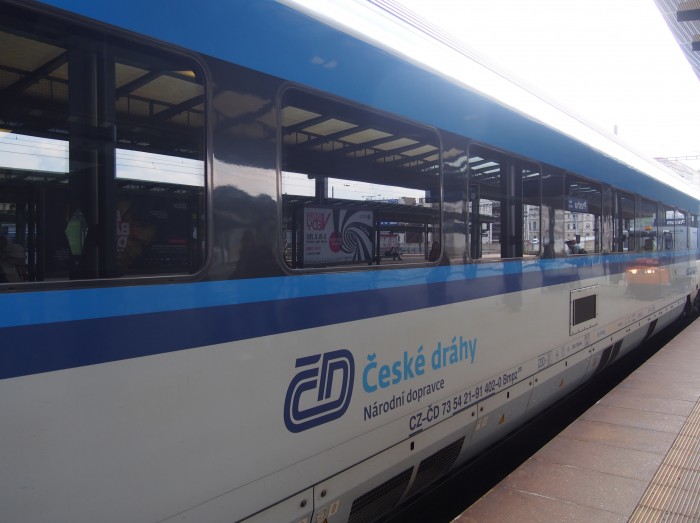 As a main railway which runs from Prague to Vienna passes Brno, you can get easy access from not only Prague and Vienna, but also Slovakia and Hungary, of course, without transferring.
All trains stop at Brno and train-trips take time as follow, 
*from Prague / 2 and half an hour
*from Vienna / 1 and half an hour
*from Bratislava / 1 and half an hour
*from Budapest / 4 and quarter an hour
 
Plus, there're direct bus accesses to nice sightseeing spots, such as Olomouc and Telč. Staying in Brno, you can take fantastic Moravia trips.
Now I'm going to guide you to Brno.

② Constructed similarly with Vienna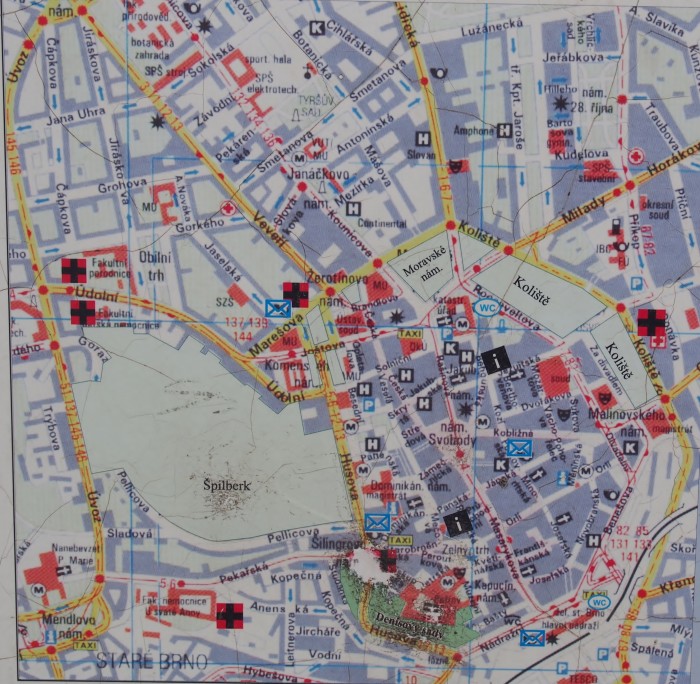 First, check the map. Can you find the area on the right side that is circulated by a road? This is the city center. Somehow it looks like the city center of Vienna, the capital city of Hapsburg's empire that ruled today's Czech. In Vienna, a big road called "ring" circles its city center.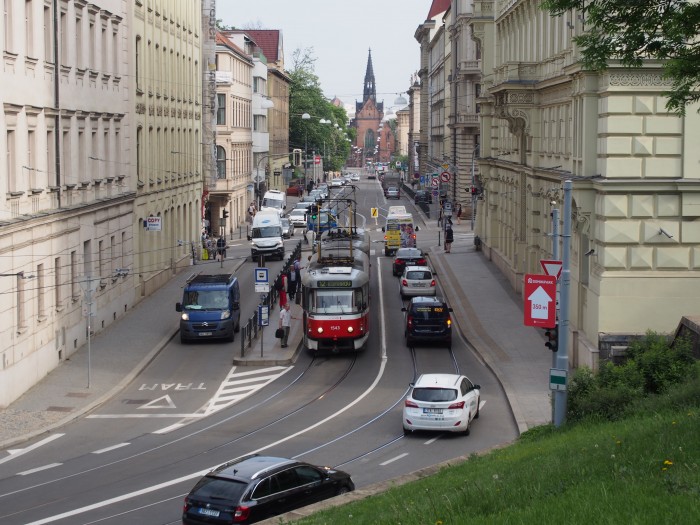 From the late 19th century to the beginning of the 20th century, Brno was build as today's appearance. Reading history, both cities seem like brother, don't they?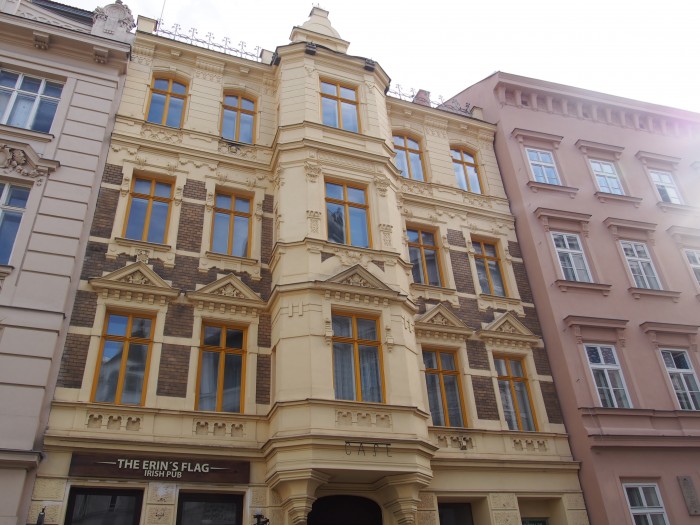 As many buildings were designed by architects who had contributed to the construction of Vienna, the city seal of Brno shares its designing style with Vienna.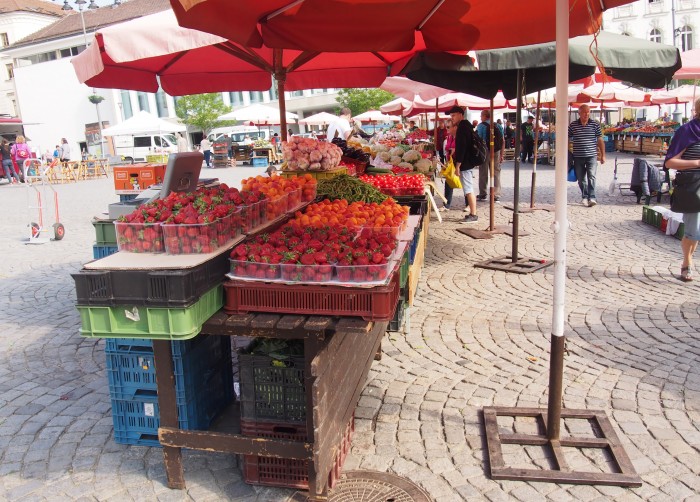 The vegetable and fruit market called "cabbage market" charms people. Basically it's open everyday until closing 14:00, selling lovely fresh vegetables and fruits. I can't forget the taste of an fresh apple. Some store offer the price by the weigh you want.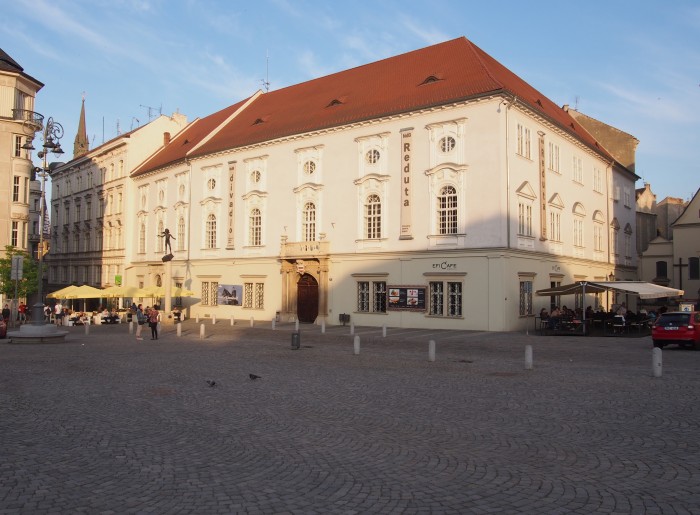 There's theater in "cabbage market". This is the oldest theater in the Central Europe.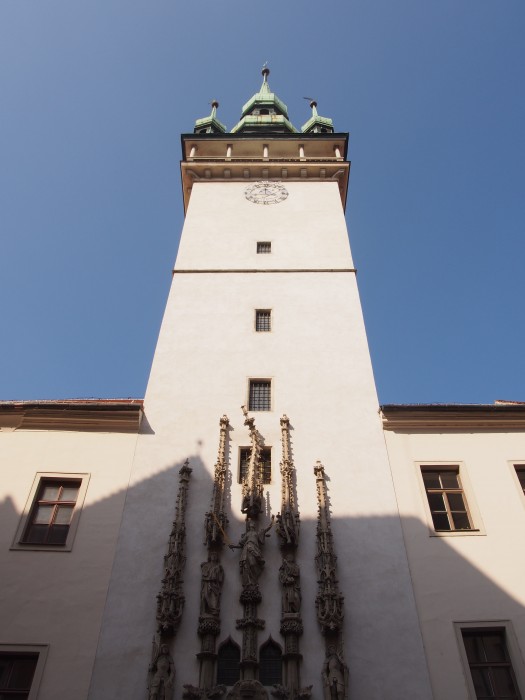 Walking along a tram there, there appears a tower. This is ancient government office which had been build in the 16th century and on use until 1935.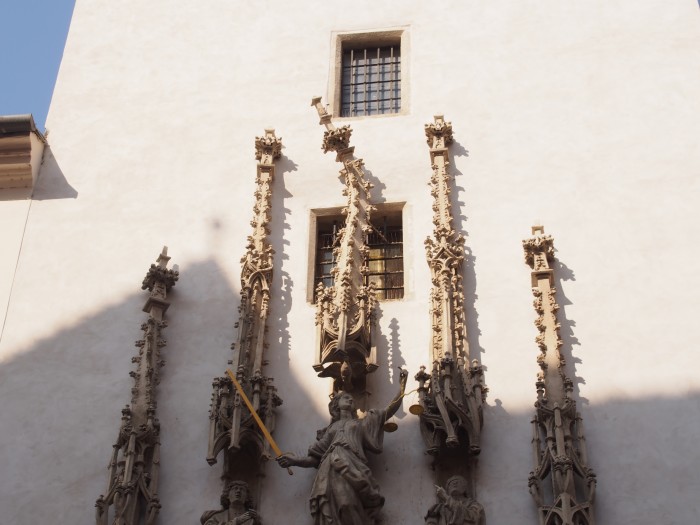 By the way, do you realise an oddly-created sculpture on the wall. The sculpture is curving! This was made by Anton Pilgram, the Austrian architect. He made it curved intentionally out of anger for un-enough payment by Brno city for his work. He became successful architect in Vienna.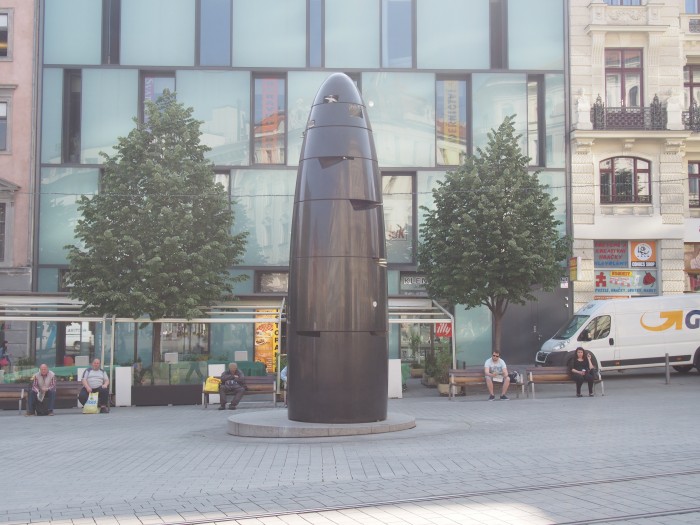 Historically, Brno is "tough" city. In the 17 century, Czech faced disaster "Thirty years war", the war between Catholic and Protestant. When Swedish army invaded Czech, Brno was the only one city to defend itself from Swedish army.
An astronomical clock in the square above is monument to this event. It was build in 2010. How are Brno citizens proud of this historic victory! 
② Saint Jacob church, unique for its subterranean charnel.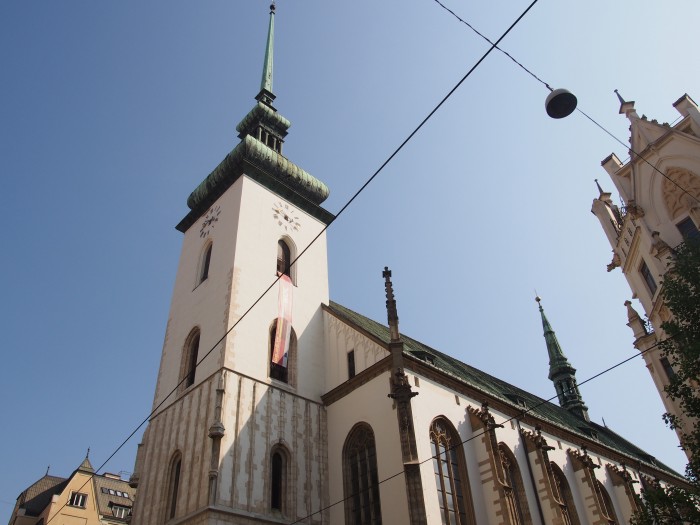 This is the most famous church in this city, constructed in Gothic style with a steeple that is 92ms tall. It grew up to today's appearance in the late of 16th century.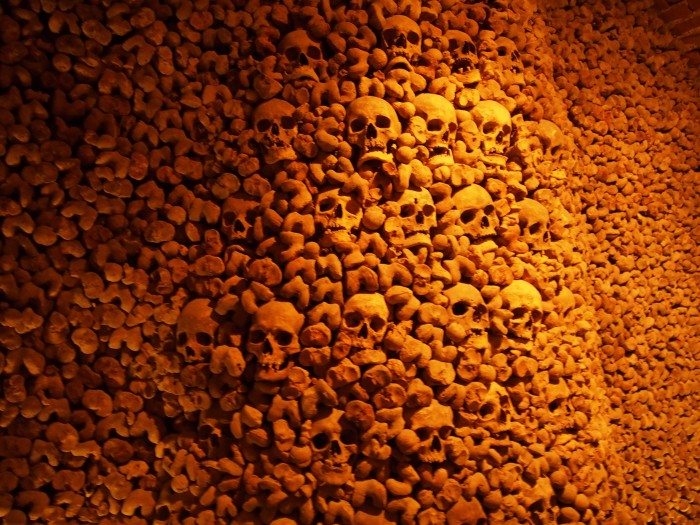 It looks like as a typical Gothic church, however the subterranean world is astonishingly different. There buried uncountable number of corpses. It was accidentally found during road construction in 2000, with corpses counting up to 50,000.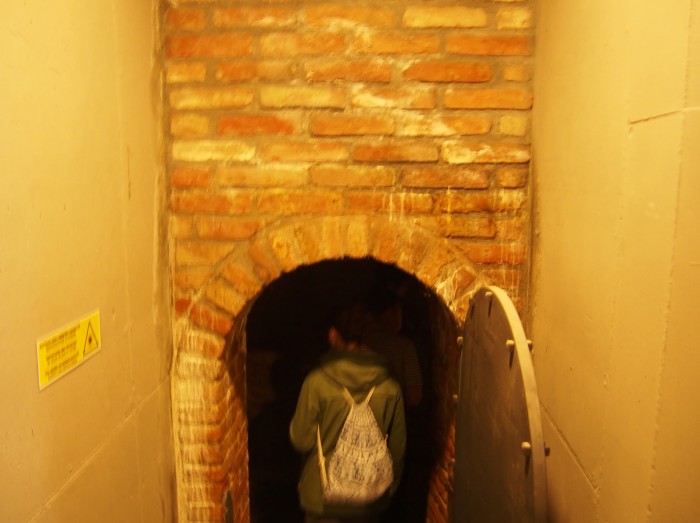 It was horrible to enter. Actually, thanks to modern arts placed there, it wasn't horrifying, even felt like pop.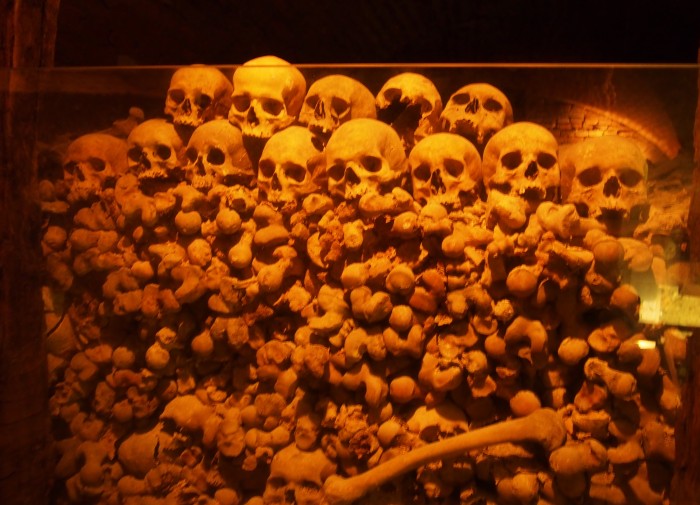 Bones are exhibited, remaining in the same situation as they were found. How astonished the workers were! *Bones above have been cleaned.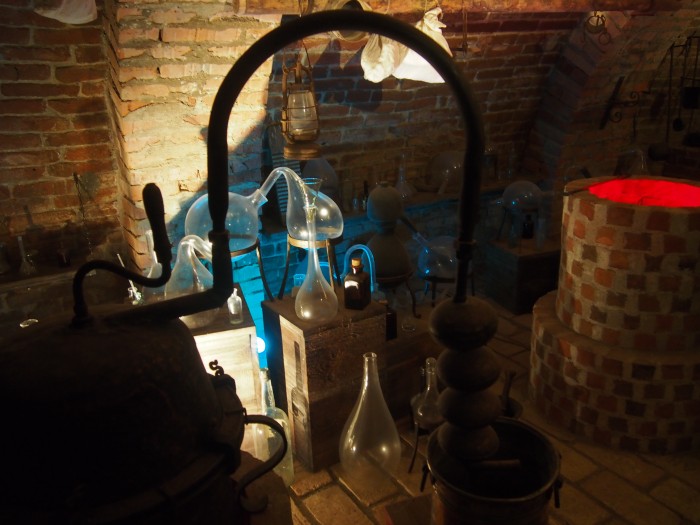 You can enjoy subterranean mazes the theme of which are "museum" or "vegetable and fruit market". Let's try if your itinerary allows.
③ Spilberk castle Various fantastic activities, widely ranging from prison tour to art-watching.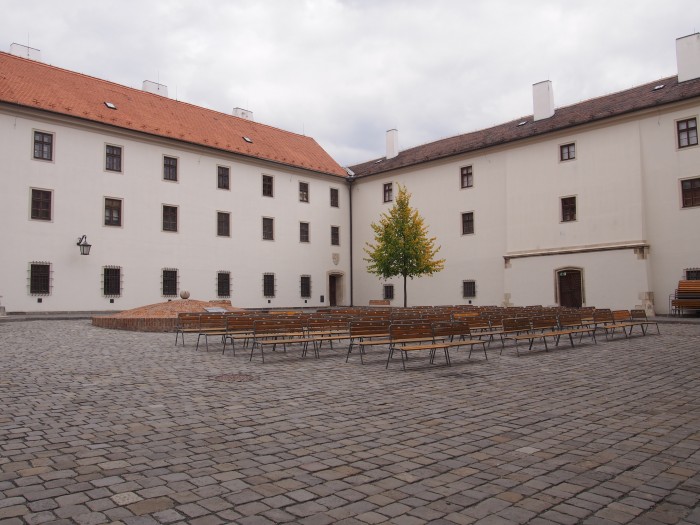 I didn't visit in this press-tour, however this is the one I strongly recommend. Here's simple guidance to the castle.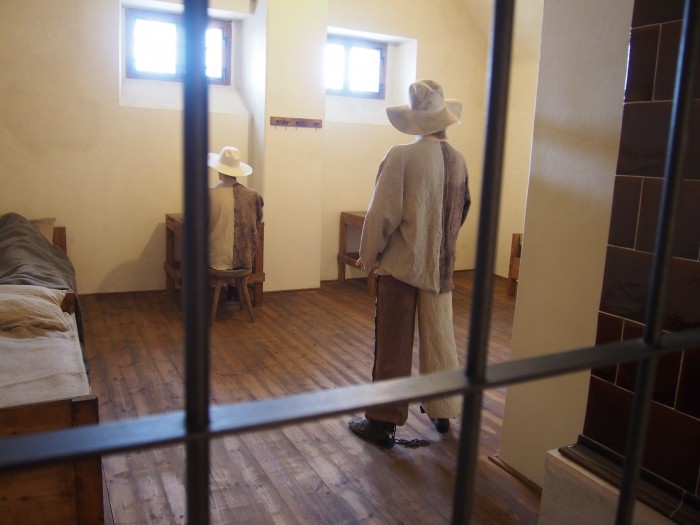 It locates on the top of a hill in the west side of the old-town. Having been build in 13th century, it was used as prison later in 17th. 19th century's revolutionists were behind the bars there. The work of puppets and the atmosphere preserved makes you feel how it really was.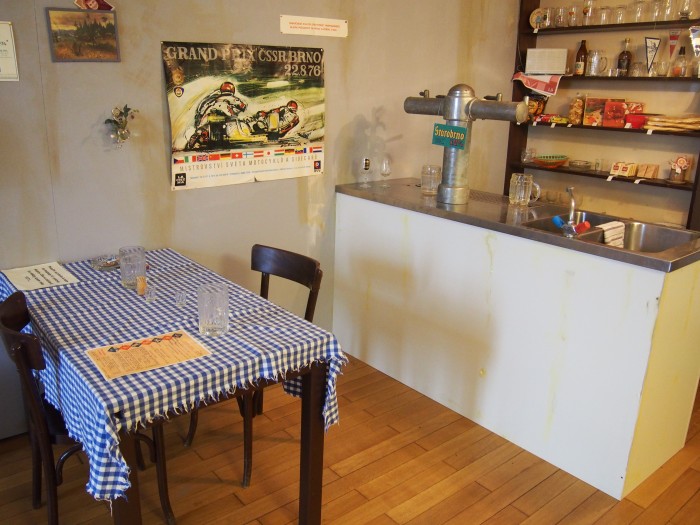 Several seasonal events are held outside the castle. I enjoyed a beer-event.Check the website.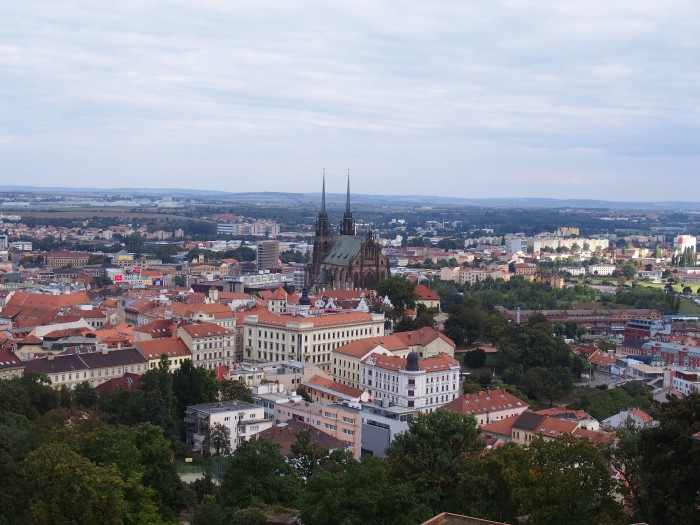 If you're train lover, then get off at Brno station, as it's terminal station where you can see various international trains and ,thanks to its slightly curving platform, take a unique photograph of the city.
Translation by Okamura tatsuya 
*This press-tour was sponsored by Czech Tourism Authority. I received great financial support on hosteling, transferring, food expenses and so on.